In 2004, I got honest with myself that my marriage had failed.  Ouch.  Yet as painful as it was, it led me to a much happier, healthier relationship.
And I remember in 2007, working as an Entrepreneur-In-Residence at a venture capital firm in Palo Alto, when I first got really honest with myself: I admitted that I didn't want to start a business that didn't feel meaningful, no matter how sexy it was.  I admitted to myself that I didn't want to start a company which required me to raise money.  I admitted that I didn't want to do software anymore,  that titles and prestige just weren't important compared to day-to-day fulfillment.
Raw self-honesty isn't always comfortable, but it's necessary if you want to live a full life and have a full bank account.
Being honest with myself that way changed my life forever, leading me to start PebbleStorm and create the Unique Genius work (how to make as much money as you want, doing what you want).
I originally recorded this video of the beautiful Brenda Owens to share with my Unique Genius Superhero Program clients, but this is a message everyone – including me! – should be reminded of…be honest with yourself!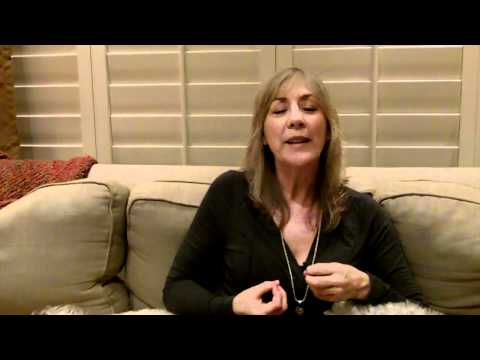 If you missed it, I wrote a blog post in January called "How I Lie To Myself".

More About Brenda Owens

Brenda's one of five 1-1 mentoring clients in my "All-in" PebbleStorm Mastermind.  Here's a little bit about her from her site, and where her inspiration comes from to help others…
"As an only child, I lost my mother when I was 27, I lost my father when I was 30, and then my marriage ended a couple of months later.  After that, I bought into the myth that unconditional love was no longer available to me, as I had no blood relatives or even a husband…
Today, I rarely feel lonely and live my life from the inside out.  I love and trust myself and am comfortable and confident in my own skin.  In my heart I know and believe if I could make such a shift, to live life from the 'inside out' that anyone can.  It really comes down to understanding that it's our thoughts and choices that create our reality.  I assist people in feeling happy, loved, inspired and serene.  My purpose and passion is to motivate myself and others to take the next step to Live an Inspired Life and enjoy happy success."

She's a wonderful example of someone who's honest and authentic both with herself and others.
You can find out more about Brenda and her story at www.BrendaOwens.com, and if you have a pet, check out the cute "Pet Blessings" name tags at www.PacificPetShop.com!
Brenda's starting a new coaching practice, so if she 'speaks' to you in the video or in her story on www.BrendaOwens.com, reach out to her to say hi or find out about her coaching at Contact Brenda Owens.  She lives in Carlsbad, CA, so if you know anyone in that area who should meet her, please forward this on.
If You Were Totally Honest With Yourself, How Would That Change Your Work Or Life?

How are you settling in your work?  What would your life look like if you didn't give up on what you really want out of work?  If you could be successful at anything, and started taking steps towards it?
I have never met someone who didn't have a special gift or superpower that they could activate if they chose to.
How do you make excuses for not committing to finding your gifts / making more money / having more fun in life & at work / inspiring more people / making a bigger difference?
Please leave a comment!