[Update: we're also now expecting a new baby girl in Feb 2012!]
Have you ever had a perfect day?
A recent one was my wedding on May 8th, when I married Jessica Henning Ross.  The day was incredible on its own…and even more so since it came together so quickly (in less than two weeks), naturally and was fun!
We enjoyed the planning of it, the wedding day itself, and afterwards.
A Few Reasons Why I Love Being With And Married To My Wife Jessica
We make each other laugh every day!
Jess is the most honest, authentic and inspiring person I know – I and anyone else around her grow and learn through osmosis 🙂
We have a lot of fun and fulfillment in parenting our two kids, Valentin (6) and Aurora (8)…even though parenting often feels challenging for both of us
We totally support each other in living our dreams -I help her, and she helps me (it's not unbalanced)
We can be 100% ourselves and authentic and open with each other (no secrets)
Our relationship only gets better with time, as we get to know each other and share more and more of life's downs and ups
We celebrate together all of life's "little things" that makes us happy…our inside jokes, funny moments, stories and such
I know Jessica and I will grow as partners, not break, from the challenges that life will share with us in the coming decades
We get to shoot more guns, fly more helicopters and do other fun stuff together as she launches and grows her Unique Genius business Bond Girl Bootcamp, helping women have fun being badasses and growing their confidence!
Jessica doesn't buy into the "happily ever after" BS fairytale myths about getting married and having kids…she knows what real life is like, and how to have fun TODAY and make a real-life relationship work.
Heh I could go on; now back to the wedding…
Planned In Two Weeks, On Budget and Lots of Fun!

In mid-April 2011, we decided to get married in early May 2011, yes just a couple of weeks away.  Why do that, instead of wait six more months?  the best way I can describe it was that we were called to do it…and it worked out perfectly.
Leap and the net will appear.
We 'threw a rock' and picked Sunday, May 8th for the wedding, giving us about two weeks to put it together.  Beyond that, we knew we wanted it to be small, fun for us, and not break our bank (less than $10,000).  Who wants to wake up after a wedding and start a new life with a mound of bills or debt that could take months or years to pay off?
Anyone who's planned a wedding should think "Two weeks!  Are you kidding?"  Nope!  If you give yourself six months to plan a wedding, it will take six months.  If you give yourself two weeks to plan it, it takes too weeks.
Everything came together naturally, through a combination of 'doing the legwork' of putting the pieces together, plus trusting that no matter how it came together, it would be fun and perfect.
In fact, people who came were amazed, that it felt as if we'd planned it for months.  (Yes, I am patting my wife and myself on the back here, ha!)
Once we picked a date, other puzzle pieces could fall into place.  The "hardest" part at first was finding a venue, because so much of the planning depends on it.  We wanted to stick to a budget of $5,000-$8,000, and many places we looked at were $2,500 and up, and while nice, didn't have that "we want to get married here" feeling for us both.
Luckily, or as fate would have it, a little more than one week before the wedding, Jessica ran into someone in an elevator who told her about the Santa Monica Annenberg Community Beach House…which ended up being PERFECT!  We rented the attached "Marion Davies" guest house there.  Not only could we get married on the beach, they had a venue right there for the reception, they had plenty of orange sun umbrellas (buddhist orange and white were our wedding colors), plenty of parking, and it was much less expensive than any place else.  It was a no-brainer.
Everything seemed to "choose us": the dress, the makeup & hair, my 'suit', the people, the ceremony, the caterer and food, everything.  In each case, we would look at some options, be patient, and at some point one option would surface as the clear, best one.
We really didn't struggle much at all.  There were some times where we had some anxiety about everything coming together – such as not having a venue and caterer until a week before the wedding!  However, we kept choosing to believe that it would all work out perfectly and that we couldn't get it 'wrong,' no matter where it was, what her dress was, or what was served as the food.
One thing we didn't do beforehand was register.  That wasn't important to us at the time.  After the wedding, we started making some travel plans and registered with TravelJoy…a honeymoon travel fund.  We believe life experiences are more important than stuff, especially for the kids.
I feel like there are lots of business and life lessons here in putting energy into a project while letting it unfold naturally without forcing it 🙂
Fun With Guns

For my impromptu 'bachelor party' i went shooting with casey berman of LeaveLawBehind and eric galen of Music180: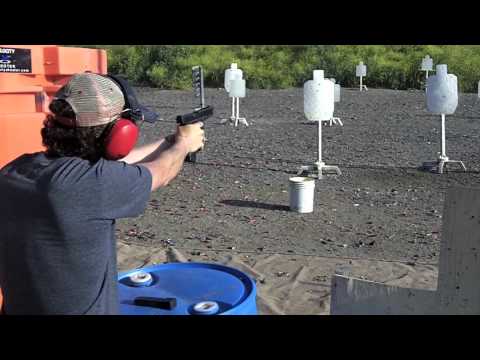 (By the way, I did both the above videos in about 20 minutes each, for free, in Apple's iMovie 2011 on my MacBook Air…their movie templates are great!  Speaking of which, of course I had to get an "Air", ha!)
The Ceremony – & A Big Surprise!
Jessica had asked if we could spend some money on a surprise at the wedding.  Little did I know she'd be escorted out to the ceremony area on the beach by a troupe of Chinese Lions and performers! Now THAT was an incredible wedding entrance!!
Some other highlights:
* I can't explain how much love and excitement i felt seeing her walking down the beach pathway, in her perfect, simple white dress, with our two kids leading the way, escorted by the Chinese troupe.  It felt incredible.  This was also one of her favorite parts.
* Our friend Christie Cole led a 5-minute buddhist chanting session to start it off…I have to believe no one there'd ever done that at a wedding!  It set the whole tone for the day of doing it our way, fun, peace, surrender and meaning.  it was a perfect way to start the ceremony.  (If buddhist chanting intrigues you, check out the 10-million strong SGI organization, which my wife is a part of.)
* Another best friend, Rich Walker, agreed to be our minister.  Iit took him a whole 60 seconds to officially become a minister online through the Universal Life Church).  By the way, I recommend Rich's new book.
* Our vows (download here to read) were originally written by my Unique Genius business partner/exec asst (and entrepreneur / life guide) Kristine Sloane for her wedding.  By the way, thank you Kristine for taking such great care of me!
* During the vows and 'I do's, I either cried or was about to, looking at my wife and best friend, someone who feels like a twin soul and that we've been together in other lifetimes.  I felt incredible and in so much love…
More Pictures: see the whole album of wedding pictures on Shutterfly.
Our photographers were the fun and talented couple of Danial and Kendra of Triple Scoop Photo – we highly recommend them!
Jessica's Favorite Parts
I asked Jess to share some of what were her favorite parts of the day:
"Walking down that long walk and just looking straight at you, with everything happening around, I just kept focused on you."
"The approaching with the music, seeing all of our friends everyone clapping."
"When we said our vows and seeing you almost crying."
"When you grabbed my hand at the top of the house when we walked out for the first time as husband and wife."
Yes, yes and yes 🙂
The Future
I can already tell how much I'm learning from having fun and being a husband and father, and that what I learn from family life will be a big part of my writings and teachings.  For example, there are many parallels between my CEOFlow book and in guiding a family.
If you can inspire adults, you can inspire kids, and if you can inspire kids, you can inspire adults – people are people!  It's funny seeing how much we have in common, and how much I and other adults can learn from kids and in being parents.
Want To Learn, Connect & Grow With Us?
In addition to my blog, I have started a subscription-based, intimate newsletter called "Fresh Air"  ('air' is my nickname).  It's a place I can easily share more often and 'in the moment' the the little things during a day that lead to big business and love/family breakthroughs – and the parallels between the two.  I will also be sharing details in it on how to grow a business while traveling with family, as we plan on doing this year.
To sign up, go to: www.Letterly.net/Fresh-Air
If you want to find out more about Jessica and her business, check out www.BondGirlBootcamp.com.
Thank you!
-air