for quite awhile i feel like most of my PebbleStorm has been mostly about family & adoption, rather than prior years' focus on 'Unique Genius'.  it's funny how everything i do is all facets of the same gem: perhaps seemingly different on the outside, but all different reflections of the same thing, with my family influencing my work, and vice versa.
for most people, i think work and family/afterwork are like oil and water – but do they have to be?
over the past few years the 'Unique Genius' ideas have transformed my PredictableRevenue.com business; i learn every day, working ~25 hours a week, with great people and a best-selling book.  i'm taking baby steps in developing my 'Unique Genius Selling' ideas, helping people learn how to make 'selling' (themselves, their ideas or products) a life skill that's effective and fulfilling.
milkshakes
and my family continues to influence who i am and how i work, plus becoming a part of my content (as in the Hubspot presentation above), and coming to talks in person.  and with milkshakes…
my 10 year old daughter Aurora is my 'unique genius sales apprentice,' to learn more about teaching young kids healthy business & life skills early, such as being impeccably honest, empathic, and helpful.
for example, i'm teaching her a couple of simple sales/marketing techniques to use on her mother (shhhh, don't tell Jess) such as "WIIFM": What's In It For Mom.  "Ok, so you want a milkshake – but how can you ask mom for one not in a demanding or selfish way, but rather a way that she gets something valuable too out of it?"   the idea is to teach empathy, value and communication while helping her get her milkshakes 🙂
anyway, i could turn this into a whole separate post in itself (and will sometime, after making more progress), but back to the point, i only see this trend continuing of seeing all my main interests merging or greatly influencing each other, step by step, year after year…
do you have some top interests that seem vastly different, yet – how could you begin to combine, share or merge them to improve them for yourself and others?  no step is too small to take in getting started or trying something new.
news
so – we've had lots of good news over the past weeks, plus some recent bad news…

1. death
my wife's grandfather passed away on Monday;she was very close to him.  it was a stark reminder of how fast life goes by, and what it takes to not waste it.
making the most of your time isn't about "taking it easy" (though that sounds good); you'll find that happiness, wealth and fulfillment come from the temporary discomfort of getting out of your comfort zone and taking on new ways to grow, speaking of which…
2. life 
we're adopting two more kids from Ethiopia next year:
adopting again; next stop = six kids
i'm now taking the older kids on business trips:
valentin comes with me to Hubspot's Inbound Conference
…and using lots of family pictures in my Predictable Revenue talks:
Hubspot talk: Simple, Sane & Successful Inbound Marketing
3. news from Predictable Revenue
(if you're not on the Predictable Revenue newsletter yet & want it, you can subscribe at PredictableRevenue.com):
"#1"
Predictable Revenue hit the #1 spot on Amazon.com best-selling list for sales & marketing ebooks (and was the 16th of all business books)!  thank you to all of you who've bought, read, recommended and reviewed it!
9 takeaways from a sales leader discussion
the team at SalesLoft did a great job summarizing a Hangout video discussion between myself, Kyle Porter (CEO SalesLoft) & Ken Krogue (President, InsideSales.com).  Check it out here –
http://blog.salesloft.com/sales-leader-discussion
audiobook now available: 
after a two year wait, there is now an audiobook version of Predictable Revenue!  i found a woman with a wonderful voice to record it; i like to think of it as Jane Austen (you'll see what i mean when you listen to the voice artist) meets Glengarry Glen Ross:  check it out on Amazon.com
new "get to your first million" ideas
i'm doing a 4-part mini-series on the Sales4Startups blog on ideas around getting to your first million in sales.  the most recent post:
Part 2: What Kinds of Pricing Or Packaging Options Generate The Most Revenue?
sept 15 Predictable Revenue special 
if you're a CEO or sales leader and are working on getting to your first million in sales, or want to speed up new sales by 2x-3x, email us about what it'd be like to work together, since we're offering some 'once-in-a-lifetime' deals for companies who sign up by Sept 15 (to hit our own goals) …email alicia@predictablerevenue.com.
in my last post here i said people who adopt have to be INSANE, and listed out why…and lo and behold, here we are now adopting another two kids, a 8 year old brother and 3 year old sister, from Ethiopia.
buy a badass tshirt & help out
my wife and daughter put together a funny tshirt idea to help us raise adoption funds & encourage more people to adopt, watch aurora's video and then check out the tshirt page!  the campaign ends tonight, Tuesday Sept 24th, so this is your only chance…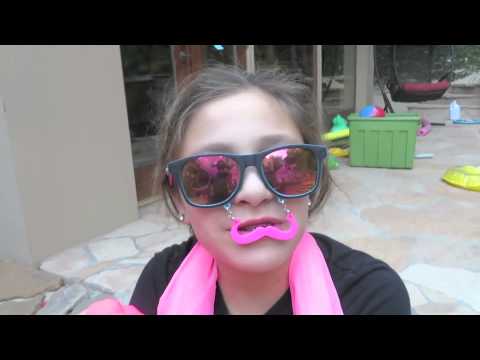 check out the Lifesaving TShirt Fund page
six kids & counting
so probably by Fall 2014, we'll have six kids.  and we'd like to have another biological, and can see adopting more…so who knows how many we'll end up with?  my wife Jessica and I both love having a big family.   neither of us had big families (i had two siblings growing up; she had one) or are religious, we just really enjoy it.
it's been three months since we brought our 4-year old son Maverick back to the USA from China, and he settled in very quickly.  he's a funny, funny guy!  having such a great experience with him just reaffirms our desire to keep adopting and having kids…
sharing
it'll be more work having six kids (but not 6x more work), and more kids = more love and fun to us.  i've already seen how all the kids are good for each other, they learn so much from each other so quickly, such as in learning how to share.
baby Pari (who's now 18 months) never had to share until Maverick showed up.  it was rough for awhile learning to share toys, mommy, food etc with her big brother Maverick – there was a lot of screaming and crying at first.  but now they've both become (usually) great at taking turns and sharing.
Pari now (usually) happily shares some food with Maverick when he asks, and they're (usually) happy taking turns at say, riding in the bike with me or in their little plastic car.
kids can be $$$
i know it's especially expensive to have kids in metropolitan areas, and it seems like "the magic number" of kids is 2.  right now, i can't think of anyone I know in California with more than three kids from a single marriage.
that might make sense in a very expensive state like California.  zach james (founder, ZEFR) said something that really resonated: "some people plan kids around finances; some plan their finances around kids."
(hmm – some people plan their lives around their finances; and some plan their finances around their lives…)
don't let the media scare you
in the New York Times, a few days ago i skimmed an adoption horror story, one that involves a child dying and international drama.  it's the nature of news that most of the stories around adoption (or anything) are going to be negative, since that's what makes for more popular "news".  and the 'worse' the story, the more likely it can make the front page!
i hate to say it, but to the media, happiness is boring and usually just doesn't make for a good story ("child is loved!"  vs. "child is abused!")  go the the front page of the New York Times, and count how many stories are positive vs. negative.  then, if something is calling to you to adopt, don't let the media scare you or your spouse.
badass 
did you see the Badass Life-Saving TShirt yet?