in my last post here i said people who adopt have to be INSANE, and listed out why…and lo and behold, here we are now adopting another two kids, a 8 year old brother and 3 year old sister, from Ethiopia.
buy a badass tshirt & help out
my wife and daughter put together a funny tshirt idea to help us raise adoption funds & encourage more people to adopt, watch aurora's video and then check out the tshirt page!  the campaign ends tonight, Tuesday Sept 24th, so this is your only chance…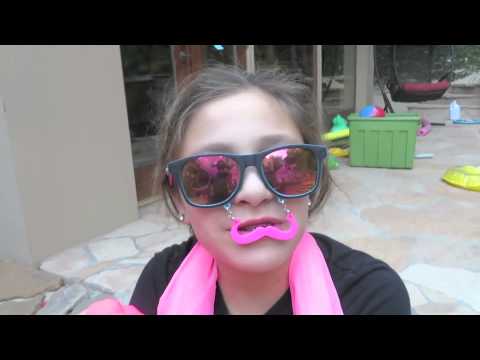 check out the Lifesaving TShirt Fund page
six kids & counting
so probably by Fall 2014, we'll have six kids.  and we'd like to have another biological, and can see adopting more…so who knows how many we'll end up with?  my wife Jessica and I both love having a big family.   neither of us had big families (i had two siblings growing up; she had one) or are religious, we just really enjoy it.
it's been three months since we brought our 4-year old son Maverick back to the USA from China, and he settled in very quickly.  he's a funny, funny guy!  having such a great experience with him just reaffirms our desire to keep adopting and having kids…
sharing
it'll be more work having six kids (but not 6x more work), and more kids = more love and fun to us.  i've already seen how all the kids are good for each other, they learn so much from each other so quickly, such as in learning how to share.
baby Pari (who's now 18 months) never had to share until Maverick showed up.  it was rough for awhile learning to share toys, mommy, food etc with her big brother Maverick – there was a lot of screaming and crying at first.  but now they've both become (usually) great at taking turns and sharing.
Pari now (usually) happily shares some food with Maverick when he asks, and they're (usually) happy taking turns at say, riding in the bike with me or in their little plastic car.
kids can be $$$
i know it's especially expensive to have kids in metropolitan areas, and it seems like "the magic number" of kids is 2.  right now, i can't think of anyone I know in California with more than three kids from a single marriage.
that might make sense in a very expensive state like California.  zach james (founder, ZEFR) said something that really resonated: "some people plan kids around finances; some plan their finances around kids."
(hmm – some people plan their lives around their finances; and some plan their finances around their lives…)
don't let the media scare you
in the New York Times, a few days ago i skimmed an adoption horror story, one that involves a child dying and international drama.  it's the nature of news that most of the stories around adoption (or anything) are going to be negative, since that's what makes for more popular "news".  and the 'worse' the story, the more likely it can make the front page!
i hate to say it, but to the media, happiness is boring and usually just doesn't make for a good story ("child is loved!"  vs. "child is abused!")  go the the front page of the New York Times, and count how many stories are positive vs. negative.  then, if something is calling to you to adopt, don't let the media scare you or your spouse.
badass 
did you see the Badass Life-Saving TShirt yet?
have you or if you're married, your spouse, ever thought about or wanted to adopt?
but concerns or doubts stopped you / them…
i mean, life's already busy and expensive enough – who'd want to add MORE on top of that by adopting?  it'd mean:
* more work (and you're already overwhelmed)
* more unknowns / risks (so many things can go wrong)
* more expenses (it's daunting paying for everything already)
* less free time and freedom
…and if you adopted a "special needs" (mental / physical challenges) child – you gotta be CERTIFIABLY INSANE!  who knows what you'll have to do or give up to be able to care for them?  and will they ever be able to have a "normal" life?
i mean, if you're going to adopt, you might as well get a perfectly healthy baby, to make it easier both on you and them – right?
well…they way our human minds work is funny.
humans fear losing something specific much more than being able to appreciate a vague gain in the future.
in other words, the "big loss" outweighs an uncertain gain, so we do nothing.  whatever we say…our lizard brain prefers the devil we know to the one we don't.   this is why people do funny things like:
we don't start that business we've talked about for years, or take a leap to the next level.
we don't quit a job working for a toxic boss / team.
we don't bail out of a toxic relationship.
and…while your heart or something calls you to do it, you don't adopt, giving into you or your spouse's perfectly logical and reasonable doubts why it may not 'make sense'
unfortunately, you don't create a life of love, wealth or fulfillment by being reasonable.
i love this famouse quote: "The reasonable person adapts themself to the world; the unreasonable one persists in trying to adopt the world to themself.  Therefore, all progress depends on the unreasonable person." —George Bernard Shaw
we need more insanity in the world
well, call me and my wife bonkers. nuts.  wackos.  fruitcakes.
(i'm sure our families and friends think we are.)
we're crazy enough to adopt and learn to love a 4 year old boy from china who's not "ours."
to adopt and learn to love one who has special needs, something called arthrogryposis multiplex congenita (AMC).  basically his elbows and knees don't move well, making it hard to do things like eat, go potty or change clothes.
so he has special needs, so what?  in reading about his personality and what kind of boy he is, he's kind, loving, and caring of the other kids around him.  his personality just jumped out at us.
another picture of Maverick Henry Lilei Lu Ross…
so we already have three kids, so what?
more kids to us = more fun and love.  we're firmly in the "more is better" camp around kids.
call us insane
we're insane enough to go for something that make not be reasonable, but has called to us.
we're not doing it for him – this isn't for noble reasons – we're doing it for selfish reasons.  because we know that along with the extra work, tears and expenses, we'll have more fun, love and fulfillment.
is having any children – biological or otherwise – all ponies and roses either?  nope, but it's totally worth it.
is starting your own business a piece of cake?  hell no – but again, it's totally worth it.
is adopting all rainbows and unicorns?
nope, but it's totally worth it.
while i haven't legally adopted any kids yet, i essentially did the same thing emotionally in getting married to my wife Jessica, who already had to children from a prior marriage.
i call them my son and daughter (not step-son or step-daughter); they call me dad, not step-dad.
being a "dad" to them in belief and actions (rather than a "stepdad") has been a lot like adopting, and has been equally fulfilling.  it just takes the emotional leap to go in 100%, rather than 99%…not holding back at all in making them mine.
if you haven't had kids yet, or adopted, the fear of the unknown can get in your way…but I tell you that what's on the other side is TOTALLY WORTH IT if you go all-in.
fulfillment doesn't come from having an "easy" life
i know it may be hard to appreciate, but easy = boring.
fulfillment comes from using your full self, which means challenging yourself to use everything you have to offer, through both the ups and downs.  (and it's the 'downs' when you really get to stretch yourself fully.)
the world needs more insanity of this kind.
don't be scared of it, embrace it!  and inspire your spouse to get over their fears and embrace it too!
…whether this is about having kids, starting a business, adopting, or some other "leap" that you're holding back from…
so be insane (or at least a baby step or two more insane),
PS – update from China, 5/30/13: we have "little mav", lilei, with us now, we picked up him just a few days ago, and we're happy to be getting some smiles already from him (being adopted is hard on kids; they're leaving everyone they know):
PPS: Update from the USA, 7/22/13: Maverick's adapted really easily to being a part of our family, and to moving to a new house and country.  he is a character and laughs a lot!  he's been very attached to his "ba-ba" (chinese for "dad").  he's learned two or three dozen english words so far, and we don't have any problem communicating between those and body language.  he sleeps in bed with us right between Pari and myself every night (which has been great for bonding).