[Update: Predictable Revenue is now the #1 Bestselling Telemarketing book on Amazon.com, and has been in the top 0.1% of all books sold!]
After five years of baby steps…I'm proud to announce my new book with Marylou Tyler is out: Predictable Revenue: Turn Your Business Into A Sales Machine With The $100 Million Best Practices Of Salesforce.com.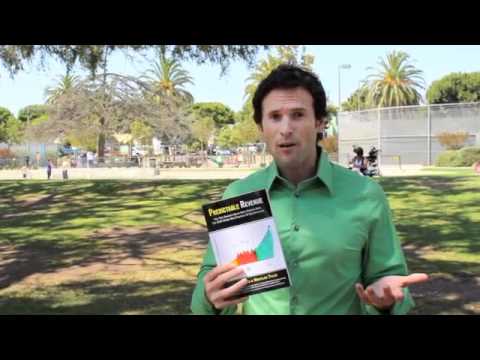 It's available in both paperback and kindle versions on Amazon.com.
Why I Wrote This Book
After spending a few years at Salesforce.com learning …I realized I had to share this "how to build a sales machine" expertise with others.
I'd met so many CEOs, sales executives and salespeople who spend most of their days beating their heads against the wall because nothing seemed to be working…and I could see how simple some of the solutions would be for them, if they just knew what to do.
And I'd been one of them – a CEO of an internet company that failed – because I didn't understand sales, and was too stubborn to ask for help or admit I didn't know.
This is the book I wish you, and all CEOs, entrepreneurs-to-be, sales executives and salespeople would read to help take so much of the frustration and pain out of selling!  It's unbelievable how much time and energy is wasted, especially by "experts" at both small and large companies.
About The Book – From The Back Cover
"Alexander Graham Bell discovered the telephone, Thomas Edison discovered electricity and Aaron Ross discovered the Enterprise Market for Salesforce.com."  SHELLY DAVENPORT – VP Worldwide Sales at Replicon & ex-VP Corporate Sales at Salesforce.com
Discover the outbound sales process that, in just a few years, helped add $100 million in recurring revenue to Salesforce.com, almost doubling their enterprise growth… with zero cold calls.
This is NOT another book about how to cold call or close deals. This is an entirely new kind of sales bible for CEOs, entrepreneurs and sales VPs to help you build a sales machine.  What does it take for your sales team to generate as many highly-qualified new leads as you want, create predictable revenue, and meet your financial goals without your constant focus and attention?
Learn Inside…
How an outbound sales process, without cold calls or a marketing budget, can generate a 9% response rate and millions of dollars from cold prospects.
The Seven Fatal Sales Mistakes CEOs and Sales VPs (even experienced ones) make time and time again.
How outbound sales and selling can be friendly, helpful and enjoyable.
How to develop self-managing sales teams, turning your employees into mini-CEOs.
And more…
.
I Would Love Your Help In Getting The Message Out
How can you help get the message out to people who are struggling so hard with sales, who don't realize there are better and more authentic ways to do it?
You can:
Buy the book
Refer it to friends (CEOs, VP Sales, salespeople, current or aspiring entrepreneurs)
Review it on your blog & share it
Bulk orders for your sales team, for leadgen or to give as gifts to clients
Interview me or Marylou Tyler for your blog, radio or TV audience
Invite me or Marylou Tyler to speak
Review it on Amazon.com
.
For Bulk Orders Or Schedule An Interview
Contact us at kristine at pebblestorm dot com
To Buy The Book…
.
.
After you read the book, check out our free training videos at www.PredictableRevenue.com